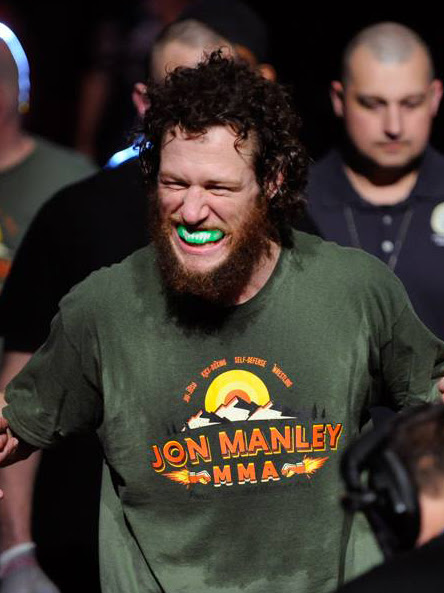 [CES PRES RELEASE]
PROVIDENCE, R.I. (June 8th, 2018) -- This signature moment in Dinis Paiva's career, this elusive shot at a world title, almost never came to fruition for the 30-year-old East Providence, R.I., native.
Five years ago, shortly following a loss to Rob Sullivan that dropped his record to 3-5, Paiva decided he was done with mixed martial arts.
"That was it," Paiva said. "I wanted to quit. I had accepted being a loser."
It took some convincing, but veteran coach Mike Gresh talked Paiva off the ledge. The rest is history. Paiva (11-6, 6 KOs) has won eight of nine fights since working with Gresh and now fights for the vacant CES MMA Bantamweight World Title next Friday at Twin River Casino against California's Andre Ewell (12-4, 7 KOs).
The five-round headliner of "CES MMA 50" airs live on AXS TV as part of the televised main card beginning at 9 p.m. ET.
"I've paid my dues. I'm not saying I'm better than anyone else, but I feel like it's my time," said Paiva, the most prolific active fighter in CES MMA history. "I earned my spot.
"This is a dream come true. I envisioned this moment. I've envisioned getting that belt wrapped around my waist."
The Paiva-Ewell bout is one of 12 on CES MMA's 50th anniversary celebration. Tickets for "CES MMA 50" start at $40 and are available to purchase online at www.cesmma.com, www.twinriver.com, www.ticketmaster.com, by phone at 401-724-2253 or at the Twin River Box Office. The preliminary card begins at 7 followed by the televised main card at 9.
Paiva's ascension from also-ran to world-title contender certainly didn't happen overnight. Gresh's first move after convincing Paiva to stick with MMA was to work on his fighter's self-confidence. Then Paiva had to stop worrying about what others think.
At 4-5 following a much-needed win over Franklin Isabel, Paiva signed up to fight at "CES MMA 24" against 11-5 Joe Cushman, whom many thought would be too much for Paiva at that stage in his career.
"There was a lot of talk behind closed doors. People were laughing at me," Paiva recalled. "People looked at my career, my win-loss record. I was 4-5 fighting a guy like Cushman. It didn't make sense to a lot of people, but I had the right people around me, people who believed in me when I didn't believe in myself."
And shortly thereafter, Paiva became a believer, too, when he floored Cushman just 49 seconds into the first round of their scheduled three-round bout, by far the biggest win of his career. Always a fan-favorite at Twin River, Paiva soon reached households across the nation through CES MMA's partnership with AXS TV, debuting on the network at "CES MMA 27" with a win over Matt Doherty.
Just when it seemed like nothing could derail Paiva on his journey to the top of the bantamweight division, his four-fight win streak came to a screeching halt in 2015 against Kody Nordby at "CES MMA 31," a loss Paiva credits with keeping him grounded following his newfound success.
"Every fight in which I've followed the game plan, I won. Against Nordby, I lost. I let everyone get under my skin, including Cody," Paiva said.
"I actually thank him for it at this point. I needed that. I needed that missing piece to learn how to shut everyone else out and stick to the game plan, and that's where I found my success."
Since then, Paiva has gone on another four-game win streak, including three wins on AXS TV, most recently at "CES MMA 48" when he put together one of his most complete performances in a three-round bludgeoning of Kevin Barbarena.
With each win, his confidence in Gresh continues to grow, as does his confidence in himself, setting the stage for Friday's highly-anticipated battle against Ewell for the world title vacated by Andre Soukhamthath when the inaugural champion signed with the UFC.
"I owe my career to Mike Gresh. He saw something in me," Paiva said. "I didn't want to be known as a guy who sells tickets and makes people laugh. He convinced me to work on some things and convinced me if I put the right people around me and open my ears and did as I was told, good things would happen.
"I'm really in my zone now. It's showed in my last few fights. I'm battle-tested. It took me 15 fights to get here."
In Ewell, Paiva will test his striking against another battle-tested opponent who actually began his combat sports career as a professional boxer. Ewell made the switch to MMA in 2015 and now makes his CES MMA debut following wins in seven of his last eight bouts, including three consecutive first-round finishes.
This will no doubt be Paiva's toughest test to date, but he has the advantage of fighting in his own backyard at Twin River, the home of each of his first 17 fights as a professional. Having the crowd behind him might be enough to push him over the top as he aims to fulfill a lifelong dream of becoming a world champion.
"He's long, lean, dangerous, likes to be on his feet. Ten of his 12 wins have been by finish," Paiva said. "I love it. I love a guy that's going to come forward and press the action. I think I rise to that kind of occasion. I think it's shown the better the competition I face, the better I perform.
"He's one of the best guys I've fought, but we won't really know until we get in there. He's stepping into my territory. I bring a huge fan base. He'll know who's house he's in."
Also highlighting "CES MMA 50," Ludlow, Mass., welterweight Jon Manley (11-4, 2 KOs) battles Philadelphia's Jeremiah Wells (4-1, 2 KOs) and female flyweight sensation Maria Rivera (2-0, 1 KO) of Framingham, Mass., puts her unbeaten record on the line against Mallory Martin (3-2, 1 KO) of Denver.
Woonsocket, R.I., flyweight Jose Lugo (2-0, 1 KO) makes his network television debut against Cortland, N.Y., native Michael Taylor (1-0, 1 KO) while middleweight Pat McCrohan (3-1, 2 KOs) of Berkley, Mass., returns to face red-hot Worcester, Mass., prospect Reginaldo Felix (5-3, 2 KOs). Bantamweight John Douma (3-0, 2 KOs) of Providence also debuts on the AXS TV platform in a highly-anticipated showdown against Nevada's Adam Acquaviva (5-3, 1 KO).
The preliminary card features a welterweight scrap between veteran Toby Oden (2-2, 1 KO) of Milford, Mass., and newcomer Jeremy Puglia of Long Island, who makes his professional debut. Decorated light heavyweight Fabio Cherant (1-0) returns to face Mansfield, Ohio, native Marquis Allen (1-0, 1 KO) and featherweight Brandon Marotte (1-0, 1 KO) of Hempstead, N.H., battles debut Arslan Otchiyev of West Haven, Conn.
Also on the preliminary card, Milford, Mass., bantamweight Kris Moutinho makes his long-awaited return against New York's Alfred Jones (3-3, 1 KO) and flyweights Hilarie Rose (0-1) of Norfolk, Mass., and Thais Sousa (0-2) of Miami search for their first career victories in a special female attraction. Light heavyweight Yorgan De Castro (1-0) of Fall River, Mass., faces David White (0-2) of Cumberland, Md.
Visit www.cesmma.com, www.twitter.com/cesmma or www.facebook.com/cesmma for more information, or follow CES MMA on Instagram at @CESMMA.
-- CES --